Certified Car Repair and Maintenance Near Fort Mill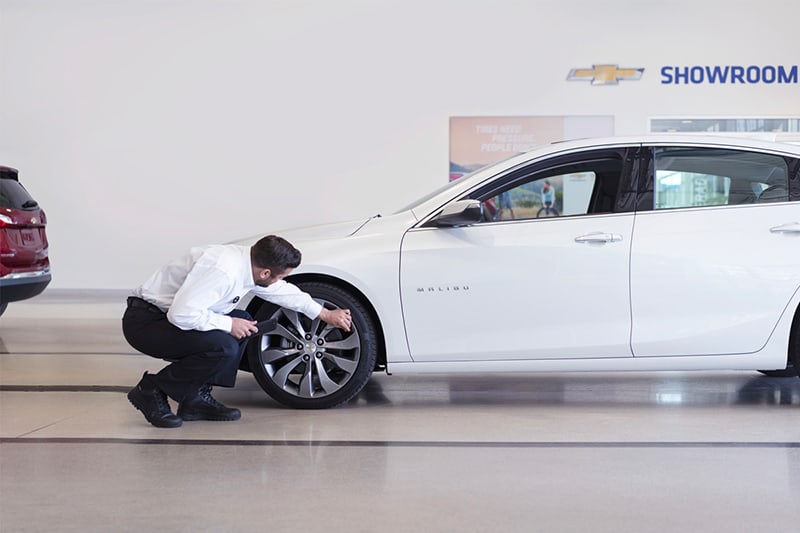 Car Maintenance Offers and Pricing
Looking to save big on your upcoming car maintenance in Charlotte? Look no further than our Chevrolet service specials. Whether you're in need of a major repair or minor maintenance, we're dedicated to saving you money every time you step into our car repair shop. We offer competitive prices on common vehicle services such as tire replacements, brake inspections, and oil changes. Reach out to us today to find out more about current pricing in our auto repair shop!
Auto Services at South Charlotte Chevrolet
Need New Tires in Ballantyne?
Tires are what get you and keep you moving on Matthews area roads. That's why it's so important to ensure that they're in optimal condition. The certified car repair and maintenance experts at South Charlotte Chevrolet will handle all of your tire needs. From checking tire wear to tire pressure, our car maintenance specialists are dedicated to finding you the right tires for your Chevy car, truck, or SUV!
Find Tires
Need an Oil Change Near Gastonia?
Your new or pre-owned Chevy vehicle may be trying to tell you something - Oil Life Monitoring Systems let you know when you're due for an oil change. Luckily, our Charlotte car maintenance experts are more than happy to provide you with a full-service oil change. Just make sure you bring in your vehicle to our car repair shop at regular intervals to ensure that your vehicle stays in good condition!
Learn More
Multi-Point Vehicle Inspection
What is a Multi-Point Vehicle Inspection exactly? You'll get a rigorous inspection of your vehicle by the technicians in our Charlotte Auto Repair Shop. Protect yourself, your family, and your automobile with a thorough vehicle inspection with the auto service experts at South Charlotte Chevrolet today.
The Multi-Point Vehicle Inspection form uses a simple color-coded key to assess maintenance terms:
Red indicates items that need immediate attention.
Yellow indicates items that should be addressed in the near future.
Green indicates no items to address.
Hearing Brake Noise During Your Pineville Drives?
Stopping power is crucial to a safe and successful driving experience. When you need brake service, visit South Charlotte Chevrolet and let our GM Certified Car Repair and Maintenance experts recommend quality new brakes.
Learn More
Having Battery Trouble?
Your vehicle's battery provides energy to start the engine, plus it supplies power to accessories when the engine is not running. Is your vehicle having trouble starting? A malfunctioning battery might be the root cause of your problem. See us at South Charlotte Chevrolet for more battery maintenance.
Learn More
Contact Service
Service: (704) 551-6400
Parts: (704) 551-6400
9325 South Blvd, Charlotte, NC 28273